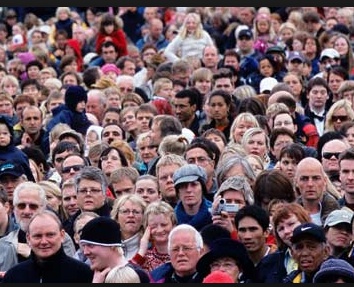 Most people like the idea of Network Marketing.  They like the fantasy of having a great group that grows of it's own accord and creates multiple streams of income that come in whether you work or not.
I know.  I've experienced that and it's delightful to say the least.
But most people don't like the process of Network Marketing, which is basically talking to a LOT of people to find the few that are totally in sync with you and your opportunity.  Experiencing a lot of no's in the process.  Most of the no's are pleasant.  Some are downright ugly.   And more often than not the mass of no's, or a few particularly intense ones, wither the spirit of many a budding network marketer.
A big part of the journey is learning to master the inner game of network marketing so you can keep your spirit up and continue to go out there and invite from your 'happy' place.  Another part is about finding ways that suit your personality and preferences for reaching out.
Then out of the blue there are innovative company's that get alongside their members and find ways to help solve the biggest problem with network marketing.  One such company is Ditch the Can and it's doing it in two ways.
Media Campaigns
How about having the hard work done for you?
What if you could be part of crowd funded multi media campaigns that brought not just leads but enrolled members and customers directly into your business, even while you slept?
How would it be if people saw an ad on a major TV channel, heard a radio interview, watched a clip on the back of an airline seat, like the one below, and they called an 800# where a call centre enrolled them, with an order, up-selling when possible, into your business?  Would that be good?
It's happening for me and it can happen for you, if you want.
Mastering Social Media
So that's one way DtC is making itself a household name.  Look out for it.  Our first campaign, after some very successful testing, starts rolling next week.
The other is SNMU – Social Network Marketing University.

You know, the internet has opened up the world and many see it as a way to find and sift through those masses of people that you need to go through to find what can feel like needles in a haystack.
Few people know how to do social media well.  It can take years and lots of dollars, to learn what you need to.  Another possibly soul destroying process.
What if there was a way you could learn about ALL the different media channels and get to pick what suits your personality and learn how to be effective with that?  And all for FREE:)!
That's what SNMU Social Network Marketing University is all about.  With top experts in their fields showing you how to do it.  Both in online modules, tailored to you and in live events.
Is it time for you to join the movement?
Register your interest or order one of our packs at
www.ditchthecan.com/energyplusincome
No tags for this post.