This is a great article – 2012  the time to move from  "Adolescence to Adulthood"
Thought leaders have described the shift of 2012 as humanity moving from adolescence, characterized by entitlement, excess, and instant gratification, into adulthood, rooted in accountability, contribution, and a trans-generational perspective.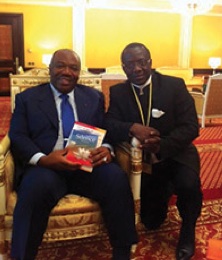 Plus it's an interesting testimony to how network marketing is getting more support from governments as they see people struggling with the economy the way it is.
500 million youths in Africa with university degrees and no jobs by 2025 is certainly no joking matter.
"The Arab Spring was nothing," he added. "This is the real time bomb."
Wouldn't it be funny if the original wave of evolution of man coming out of Africa replicated itself in the sense of mass acceptance of network marketing with Africa taking the lead on getting it out to the people while most in the the west still haven't heard about it or wonders if it's still an illegal pyramid scheme:)?!!!
The President (of Gabon) wants to see our journal (Network Marketing Times) translated into French and available on newsstands across Africa.
Read the article here:  LEADOFF-Growing Up
No tags for this post.