Most people aren't turned off by network marketing.  They are turned off by network marketers and more specifically by the conversations they have with them.
Conversations are the key thing you will be engaged in to build your business, so it pays to learn how to have successful conversations, so you can have a successful business.  By successful conversations I mean conversations that leave both of you in a good space and that lead to a clear next step.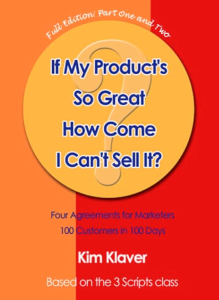 I believe you need to master conversations to invite people to look at your business and to look at your product.   In reality more people are looking for a product that works, than a business.  And often our most successful business partners were first, very happy customers.  
So, it pays to know how to create a base of regular customers so you can enjoy the residual income from that, just like phone service providers do from their regular customers, while you are going through the process of finding the very few that will join you in the business.
One of my favourite books about how to have those successful customer conversations is If My Product Is So Great, How Come I Can't Sell It? by Kim Klaver.  I bought this book a while ago and am enjoying applying it but I found just this morning, when I was looking for the link to send to a colleague. that she offers it for free on this page:
If My Product's So Great, How Come I Can't Sell It – Free Download
Here's to you mastering successful conversations.
Enjoy & Apply Liberally:)!
If My Product's So Great, How Come I Can't Sell It – Free Download
No tags for this post.