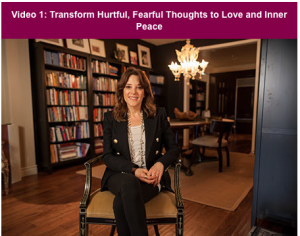 I've been studying and working with ACIM ( A Course In Miracles ) since 1981.
It continues to be one of my main sources of inspiration and pathways to reconnect with Self.
I saw Marianne's video series come through and thought to share it for those of you who have never heard of ACIM, for those who might appreciate a reminder and for those who love it and love to share it.
Enjoy:)
No tags for this post.