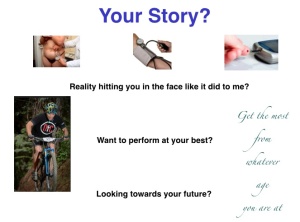 Is reality hitting you in the face like it did to me?
Is your waistline getting to you?
Blood fats, blood sugar or blood pressure playing up?
Maybe you have a sense you haven't got the edge you used to have?
Is it time to recommit to YOU, to feeling good and performing at an optimum level?
Have you lost the plot with all the confusing information out there and don't know what steps to take?
If you're at that point, this  7 Weeks to a Healthier, Happier You may just be the right place to be.
If you know someone who you think would appreciate my help, feel welcome to pass this on.
Don't make the mistake of thinking this is just for overweight people.   Do you have any issues in the YES or PROBABLY columns below?  Then this is for you.  As you can see there are very few who would not benefit.   (Click on the image to enlarge.  You may be taken to the image page where you will need to click on it again)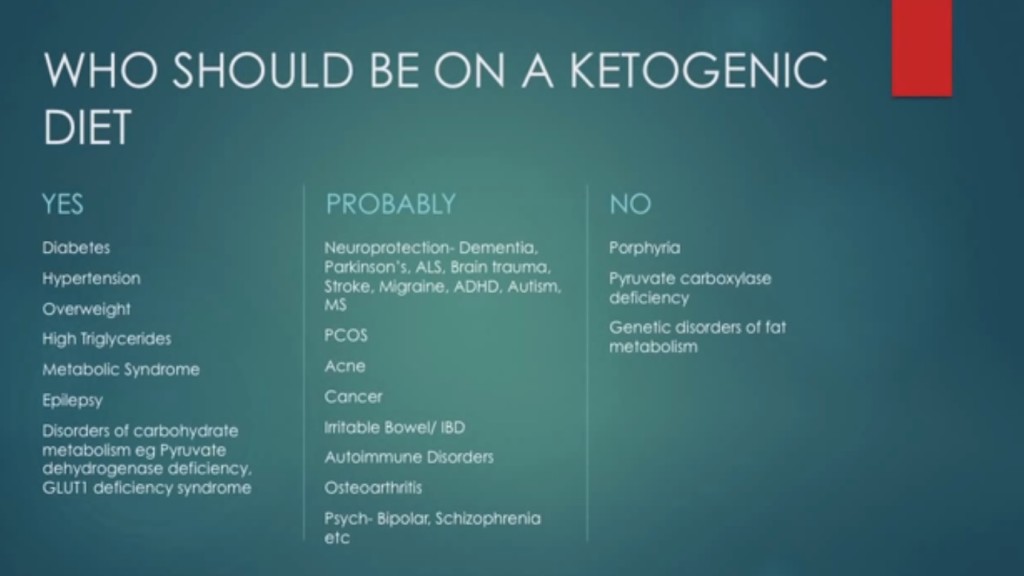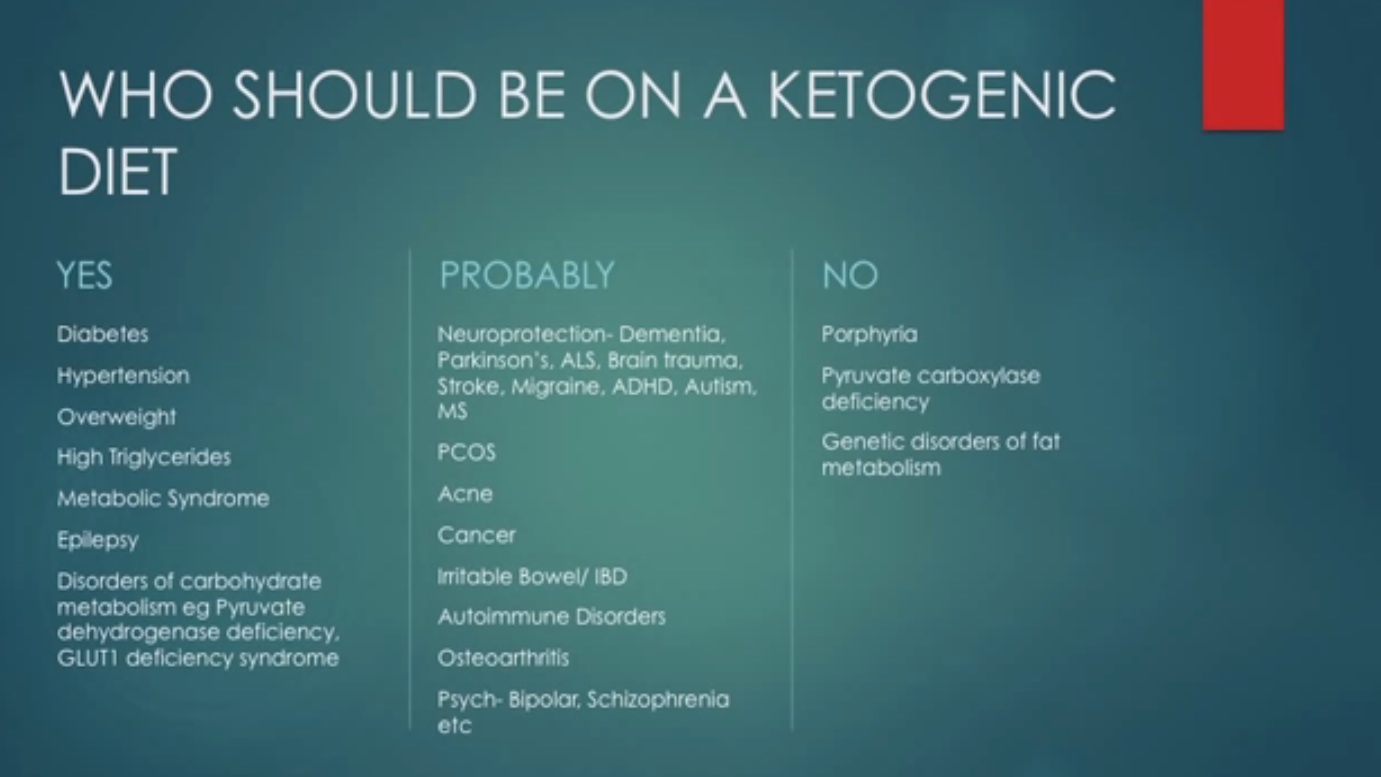 Our aim is to help you master a  Low Carb Paleo or LCHF (Low Carb, High Fat which can include some dairy) Ketogenic Diet, as it relates to you, your body and your life.  We'll have some focus points each week but in reality each week will cover what we need to cover for you to get the most out of these 7 weeks.
Week 1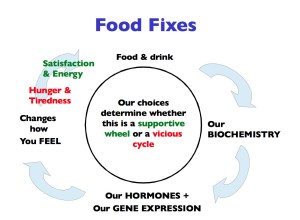 The beginning of the end of helplessness around food.   Have you ever had thoughts like I don't know…. what to do. …how to do it, ….what's wrong with me?  Or I can't…. figure that out?  ….let that go?  
This week is about giving you a clear path to start with.
We'll go through your history, what's worked, what hasn't,what you're eating and drinking for breakfast, lunch, dinner and snacks and agree to what changes you can explore, including the additions you'll get as part of the programme if you choose Option 1 below.
Week 1's focus – We will create an overall plan and our focus this week will be to learn to deal with the biggest metabolic bully on the playing field.   The one that has you struggling with hunger and tiredness the most, carbohydrates.
Week 2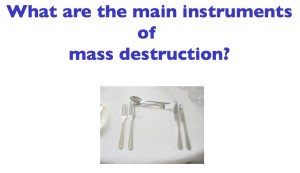 We'll review how your week went.  Your successes and your challenges.  Then we'll strategise on how to build on the successes and how to get over the challenges.
At some point we all need to face our inner rebellion.   Best to deal with this sooner rather than later.  It's those I wont's….  I'm not gonna's….  Learning to accept our metabolism for what it is and what it isn't is a healthy step towards letting go of the rebellion.  Along with learning to pick our fights and stop banging our head's against metabolic brick wall's.
Week 2's focus – clarifying how to get the healthy fats you need, in the right amount for you.
Week 3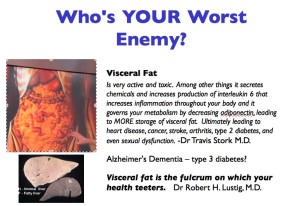 We'll review your week, your successes and your challenges.  Then we'll continue to strategise on how to build on the successes and how to get over the challenges.
Telling it like it is.   What do you get when you combine helplessness – I can't – with rebellion – I won't ?   In my mind they point to one thing – addiction.  We all intuitively know how addictive food can be.  Learning to face our addictions and live beyond them is both a biochemical process and a mental one.   With the changes we've made already we'll have dealt with some of the biochemistry.
We can learn how to mentally put the lid on the food addiction coffin so they don't rise up to haunt you again.
Week 3's focus – we'll look at pinning down proteins and making sure you are getting the right amount for your body weight and exercise level.
Week 4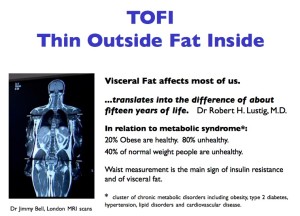 We'll review your week, your successes and your challenges.  Then we'll continue to strategise on how to build on the successes and how to get over the challenges.
If you're very overweight or don't have an exercise programme I'm not a fan of starting people on one at the beginning.  Why?  Because you can't outrun a bad diet.  Unfortunately what we think is a 'good' diet is actually a very bad one.   If I'd recommend anything over the first few weeks, while you are addressing your biochemistry, it would be going easier on exercise as you and your body adjust.
Week 4's focus – now that you've likely got some hormonal and metabolic balance going on and hopefully will already have experienced your waistline reducing and your energy levels improving, now we can talk about exercise and what could work for you.
Week 5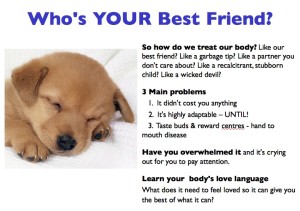 We'll review your week, your successes and your challenges.  Then we'll continue to strategise on how to build on the successes and how to get over the challenges.
Week 5's focus – for some people stress is a big issue.   If this hasn't been reduced by what we've already covered we'll discuss some simple strategies that can help you combat that.
Not to add stress to the situation but depending on where you are with your goals we may do a test at this point to see what level of carbohydrates you can deal with before your waistline goes the wrong way again.  If not, we'll at least cover the bases so you know what to do when you get to that point.
Week 6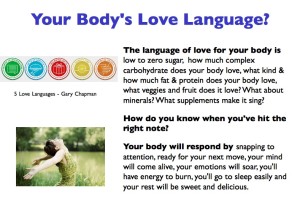 We'll review your week, your successes, your challenges and we'll continue to strategise on how to build on the successes and how to get over the challenges.
Week 6's focus – Getting ready to launch off on your own by focusing on what you have discovered through this process and solidifying the steps you know you can take.
Week 7
We'll review your 7 week journey, your successes, your challenges and strategise on how to build on the successes and how to get over the challenges as you move ahead.
Week 7's focus – Looking ahead – plans for continued self care.    Once you've had your own experience of what works and what doesn't, through the steps we've taken on this course, you should be firmly on the road, be able to spot when you have gone off  track and know exactly what you need to do to get back on.
Need A Mentor?
I know how long it can take to figure this all out on your own.  If you've got the commitment and the drive you can figure it all out and rewrite your future.  Indeed, I've put this site together so that your journey can be  more direct than my circuitous and sometimes torturous route.
As you likely know, it's one thing to have the information and 'know' what is good and what is bad for you and it can be entirely another thing to actually change your behaviour around what you eat.   That's where a mentor can be extremely useful.  A good mentor will provide these 4 elements that are all needed to help you change your behaviour around food.
Leadership:  If you want to get from A to B as fast and safely as possible, it really helps to have someone who has been on the journey, who knows where the pitfalls and the shortcuts are, to lead the way.
Focus:  Without bringing your attention consistently into focus on the right path it's so easy to get lost in the jungles of distracting information out there.
Follow Up:  There are no results in life without follow up.  Good follow up helps us to become more accountable to ourselves.
Steerage:  Having someone who can see where you are going off track and steering you back to the path that will help you create sustainable change can be the real difference between making it or not making it.
If you think you need a mentor, please review my offers here and see if one of them may be a fit for you.
Investment:
What would it be worth to you if you really could, as people have shared with me:
reverse the path your body is taking
find your peace with food
know for real what works for you and what doesn't
experience the freedom & exhilaration that comes from that awareness
Option 1:  Food choices only.  No supplements.
You'll have my one-on-one time and attention for at least 3 and a half hours, 30 minutes a week for the 7 weeks.  In person, on the phone or Skype.  That's worth $280.  Only $200
With this option we'll work with your food choice only.  No added supplements.
2 for 1 special:  Join with a friend.  It helps to have a buddy and you can share the cost.  Only $140 each.
These are time limited special introductory offers for this programme.
Option 2:   Food choices and supplements. 
This is essentially the same as Option 1 so the rates above apply to the mentoring.
The difference here is that you can start also with adding supplements.
As Dr Joel Wallach , someone I have a tremendous amount of respect for, says It's not just WHAT you eat that kills you.  It's WHAT YOU DON'T EAT!  The KEY to health is giving your body ALL THE 90 ESSENTIAL NUTRIENTS it needs.  On a daily basis, for life.
I can help you set up a wholesale account so you get these supplements at the best prices.
I personally do both.  I eat well.  And I supplement well.  One without the other works, to a degree.  Both together provide a synergy that makes life just a LOT easier.
Option 3:  As needed mentoring
Get my help to get and keep yourself on track.   You can book in for a once off consult or for any number that you need.
$75NZD for the first appointment (1 hour) if you haven't done one of my workshops.  Otherwise 30 minute sessions are  a workable timeframe for most people, $40NZD .
Over the phone, Skype or in person.
How to Register for 7 Weeks to a Healthier, Happier You
Step 1:   Email me /call/text me on +64 (0) 27 50472980  or +64 (0) 9 428 4450.
Step 2:  You can pay by
Cheque.  Written out to Darag Rennie and posted to 70 Scott Rd, Stanmore Bay 0932
Online banking to Darag Rennie ASB Mairangi Bay 12 3119 0002410 00   Add your name and "7 Weeks" as a reference so I can identify your payment
Via credit card through Paypal.  My Paypal email is darag@daragrennie.com.  Or via the drop down menu and Add to Cart button below for the 7 week $200NZD Special option or the 2 for 1 Special:
Step 3:   We'll book our first time slot and go from there.  Get ready to experience exactly how a LCHF lifestyle will help you.
Programme Guarantee:  
By the end of the 4th week you should know if this is working for you or not.  At that point you can decide to stop for a full refund. 
No tags for this post.